Join us at ECC for our 3rd season! "3rd Times A Charm!" If you would like more information sign up for our email list!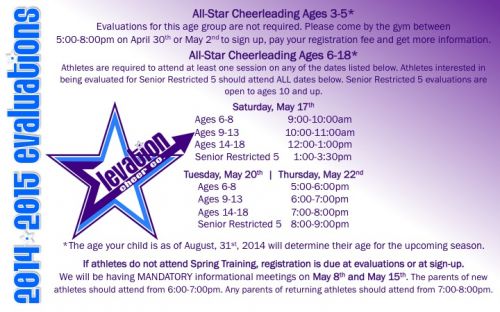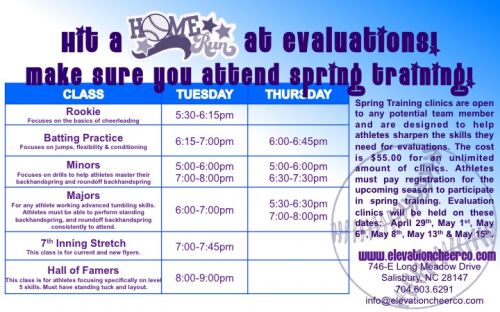 Summer 2014 is right around the corner!! Our camps and classes are a great way to stay active over the break. Visit our Recreational Classes page to view our summer camp and classes schedule!

We are also still currently enrolling in our 2013-2014 School Year Classes! Visit our Recrecational Classes page to view the schedules and then call or email us today to reserve your spot!
Find us on Facebook and Twitter at
www.facebook.com/elevationcheerco
www.twitter.com/elevationcheer
Click here to be the first to hear about what is happening at Elevation Cheer Co.

Elevation Cheer Co.
746 Long Meadow Dr. | Unit E
Salisbury, NC 28147

704.603.6291(gym)
info@elevationcheerco.com